Interested in promoting your products and services to leaders in special education? NAPSEC is the only national organization exclusively representing private special education centers – connect with this incredible network of 200+ programs and support their commitment to serving individuals with disabilities. For 50 years, NAPSEC has served as the indispensable voice and premier resource for the private special education community. Affiliate Members have access to promotional opportunities, exclusive discounts, receive members-only industry updates, and are invited to participate in virtual and in-person events throughout the year to network with our member community.
Submit your application today to join NAPSEC!
Affiliate membership is available to organizations and businesses that provide products and/or services to the field of special education and/or adult services and who support the mission and goals of NAPSEC. Affiliate status is authorized under NAPSEC Bylaws Article IV, Section 2 and granted under rules and regulations adopted by NAPSEC Board of Directors. Affiliates are not members of NAPSEC and Affiliate status does not confer membership rights of any kind. Organizations eligible for general membership are not eligible for Affiliate status. Failure to pay dues or to abide by Rules adopted by NAPSEC shall result in termination of Affiliate status. The granting of Affiliate status by NAPSEC is not an endorsement, real or implied, of the products and/or services offered by the Affiliate. The Affiliate may not claim any such endorsement by NAPSEC of its products and/or services in any oral, written, visual, audio or electronic communication.
Given its mission, NAPSEC has adopted a
Code of Ethics to guide itself, member programs, and Affiliates in their conduct. The Code of Ethics highlights the fundamental values and ethical principles considered essential to our mission and the mission of our members. Please note one NAPSEC member must be provided on the application for Affiliate Membership.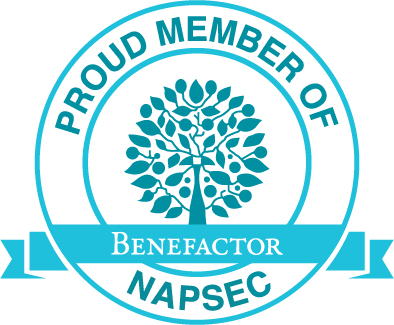 Paymerang
7401 Beaufont Springs Drive
Richmond, Virginia, 23225

Phone: (804) 839-8833
Web:
www.paymerang.com/
Representative:
Alex Neilson,
aneilson@paymerang.com
Organization Description:
Paymerang provides a streamlined invoice and payment automation platform that bring Accounts Payable (AP) departments into the modern age. Paymerang's platform saves AP departments hundreds of hours annually, enhances visibility, increases accuracy, improves efficiency, and earns rebates while reducing paper, fraud risks, and operating costs.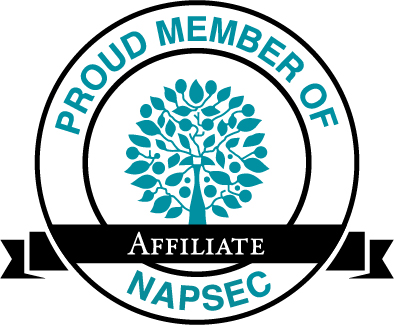 Revolution Office
Web:
www.revolutionoffice.com
Representative:
Thomas Menton,
tmenton@revolutionoffice.com
Organization Description:
At Revolution Office, we're passionate about helping our customers save tens and hundreds of thousands of dollars on state-of-the-art copier/printer technology. We've developed a one-of-a-kind model that delivers unheard-of savings on the most trusted brands in the industry. Call us for a quote and see why our customers are huge fans of the service and savings we provide.

Paradigm Pioneers, Inc.
PO Box 2180
Flemington, NJ 08822
Phone: 800-774-0905
Web:
www.ppihx.com
Representative: Steve Nuesch, Chief Information Officer
Organization Description:
Leading the way with outstanding solutions to ensure database, computer networks, email and web are always secure, up and running. Paradigm Pioneers, Inc. benefits over 40 Special Education clients.
Services Offered:
Paradigm Pioneers, Inc. has developed a highly-acclaimed, customized database for Special Education Schools. We provide Hosted Exchange 2010 Email with Anti-Spam Junkmail Summary. Automated PC Management via Web Dashboard and more.
Proficio Consulting Group
PO Box 6358
River Forrest, IL 60305
Phone: 708/299-4991
Web:
www.proficioconsulting.net
Representative: Paul Nijensohn, Heather Zeman
Founded in 2013, Proficio Consulting Group is a one-of-a-kind resource focused on special education programs. Proficio is comprised of full-time Partners and on-call Associates in order to satisfy a diverse range of client needs and requests. Our collective experiences allow us to recognize and understand the intricacies of everyday responsibilities in a variety of school settings. We believe in utilizing a collaborative efficiency model to provide foundational support in achieving outcomes.
Proficio is a collection of specialists that evaluate the effectiveness of special education programs across all school settings. This may include public school districts, charter schools, parochial schools, and private special education environments. We provide comprehensive evaluations and recommendations for improvement in the areas of compliance and cutting-edge best practices. We work with administration and direct care staff to help schools meet the ever-changing expectations of stakeholders (federal regulation, state regulation, families, etc…) and to maximize the independence and success of all students. Proficio works to enhance your existing resources and, through the identification of key strengths and challenges, evolve your program to achieve your school's outcomes.
We provide customized services to the specific needs to each client. Every contract created falls under the umbrella of achieving school-wide goals that maximize student success. Through consultation and support services, we advocate for your program so you can advocate for your students.
Our Services
Program Evaluations
Compliance with regulations
Policy/procedure reviews
Assess current programming for best practices
Classroom instructional strategies
Behavior management
Culture/climate
Student outcomes
IEP implementation
Data
Guidance on Program Enhancements
Expansion of program options
Service additions
Approvals/Accreditations
Initial applications
Renewal applications
Visit preparations
Professional Development
IEP compliance
Curriculum
Technology
Rules and regulations
Positive behavior supports
Social-emotional learning
Data Analysis
Strategic analysis of data for Program/Agency decision-making
Creation/integration of data collection systems
Access to large network of information, professionals, and resources
On-call consultation
The Tarpey Group, Inc.
Fairfield, NJ 07004
Phone: (973) 244-6080
or (888) 389-7346
Web:
www.tarpeygroup.com
Representative: Brian Tarpey
Organization Description:
The Tarpey Group is an employee benefits and insurance firm dedicated to serving private special education schools. The Tarpey Group's innovative solutions provide high quality and cost-effective employee benefits, human resources consultation services and access to Medicare programs.